proudly Serving
Jacksonville Workforce Needs
Stafforce is one of the leading staffing agencies in Jacksonville, providing a wide variety of high-caliber staff for construction, warehouse and industrial employment across the local area.
Read More
Staffing at a Higher Standard!

STAFFORCE offers a wide range of employment opportunities in the construction, industrial, and warehouse trades. We pride ourselves on fair employment practices, because the identity of our company is represented by the men and women we hire and place with our clients.
"We don't work with any other company, but Stafforce. They service our company in Jacksonville and all over Florida. We use a lot of Stafforce workers and we never have a problem with billing, payroll, insurance, or certified payrolls. When I have a problem, they take care of it, quickly. We've used day labor companies, but they're not in the same league as Stafforce. You can tell that they take pride in their company."
"When I needed help STAFFORCE came through. The sign up process is easy and fast."
"Our company orders laborers for clean up, on a day to day basis. We always receive great service and their staff keeps in touch with our supervisors. Very rarely do we get an unsatisfactory worker. Most times they do a very good job."
"It's amazing how much better a quality of workers Stafforce provides over (omitted) Ready or (omitted)man Int. I've used both other companies and had problems with the workers they sent me and the office managers. Stafforce is good at what they do."
"I've used Stafforce for years and I wouldn't use anyone else. Dan checks on me on a regular basis, even when I haven't ordered in months. They have workers to meet all my needs. They're good people."
"I like Stafforce because I can call them at any time of day and they make sure to have a worker at my site, on time. If there is an issue, they call me before I have to call them. I like that."
Keith
"Stafforce provides excellent service and I can tell they care about me and my company."
Gary
"Stafforce is great. There's no other staffing company like them. They take care of us on the jobs and their staff is a pleasure to work with. Their bookkeeper is great with our accounting issues and their management team is great with all our company issues. We would highly recommend Stafforce and we often do."
Angie
"Stafforce far exceeded my expectations. We've had help from other staffing companies and Stafforce workers were ten times better. I am very happy with their service."
Rodgers
Whether you're needing just one laborer or an entire crew, we can help you get the job done. We regularly provide:
Construction and Industrial Laborers
Semi-skilled helpers
Carpenters (Frame, Form, Trim & Remodel)
Commercial Carpenters (Metal Frame, Drywall Hang & Finish)
Electricians (Commercial & Residential)
Roofers and Roof Laborers
Concrete Finishers and Rubbers
CDL Class A & B Drivers (with all DOT Requirements met)
Warehouse Workers (including Forklift Drivers)
Lawn Service & Tree Disposal Workers
Door & Window Installers
Underground Site Utility Workers (Operators & Groundman)
Sandblasters, Hydroblasters, & Tank Cleaners
Painters (Residential, Commercial, & Industrial)
Welders and Ironworkers
Scaffold Climbers and Erectors
Shipyard Workers
USL&H / Longshore Workers
Plus we Regularly Staff for Permanent Positions, including Clerical
One of the Staffing Agencies in Jacksonville that Gives You More
One of the reasons that we opened our temp service agency nearly twenty years ago was that our founder (a general contractor), was tired of ending up with low-quality work when they turned to a temporary staffing agency for assistance. STAFFORCE was set up with the intention of providing companies in the construction, warehousing and industrial fields with competent, reliable and motivated staff that delivered excellent consistent outcomes.
Unlike some other staffing companies, we make sure our workforce receives benefits and a weekly wage packet, just like millions of other permanent workers. In return, we expect the very highest standards of our labor force. We don't rehire workers who fail to adhere to our requirements, ensuring that the people who work for you are all committed to doing the very best job that they can.
Temp Service with a Great Recruitment Team
Our temporary staffing agency is run by a well-established team that is united by their desire to provide our clients with the very best people possible. No matter what type of work you might need, our large database of potential employees ensures we can usually meet your requirements.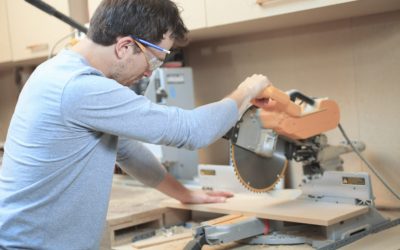 Whether you are an individual or a representative of an organization, there may come a time where you need to put your faith in excellent carpenters to help you with a much-needed project. From constructing buildings from blueprints to designing furniture and homes,...